Butchers & Farm Shop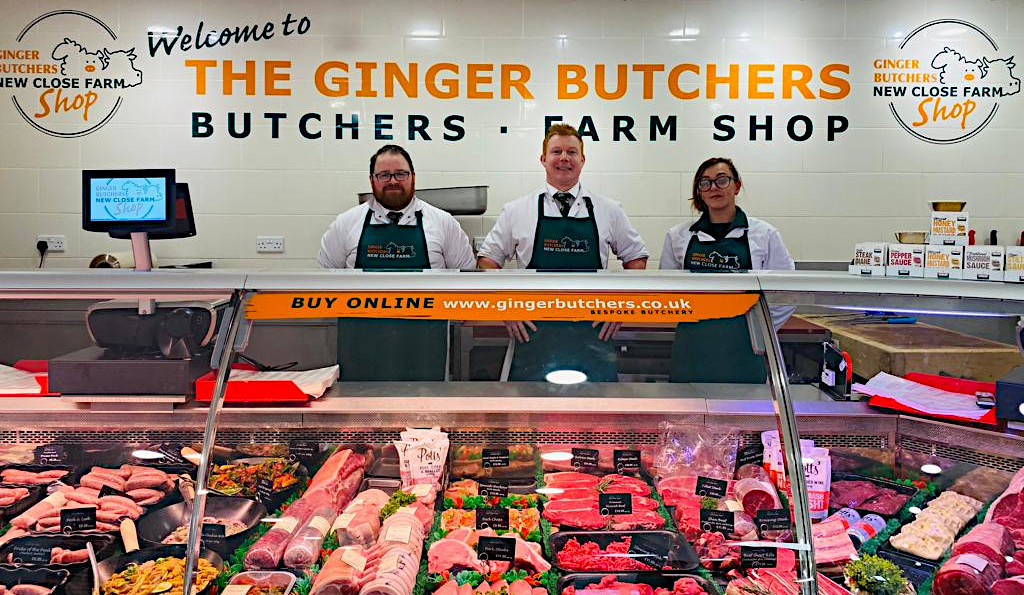 Ginger Butchers at…Matlock!
We have just taken over Hambridges Butchers Shop in Matlock.
For the time being we are still operating under the Hambridges name, but will be rebranding the shop to Ginger Butchers very soon. More to follow…
Opening times
Monday
Tuesday
Wednesday
Thursday
Friday
Saturday
Sunday
8am - 4pm
8am - 4pm
8am - 4pm
8am - 4pm
8am - 4pm
8am - 4pm
Closed
Shop address: 2 Bank Road, Matlock, Derbyshire DE4 3AQ
---
Ginger Butchers at…Bakewell
The Ginger Butchers have been in Bakewell town centre since 2010. Our flag-ship Butchers and Farm Shop is home to our award winning, farm-reared meat and hand-made produce. The store was extended in 2020 offering a wider range of products from our farm at Over Haddon and locally sourced produce. It has been extended again in 2022 to include a Deli Counter and drinks & snacks takeaway service.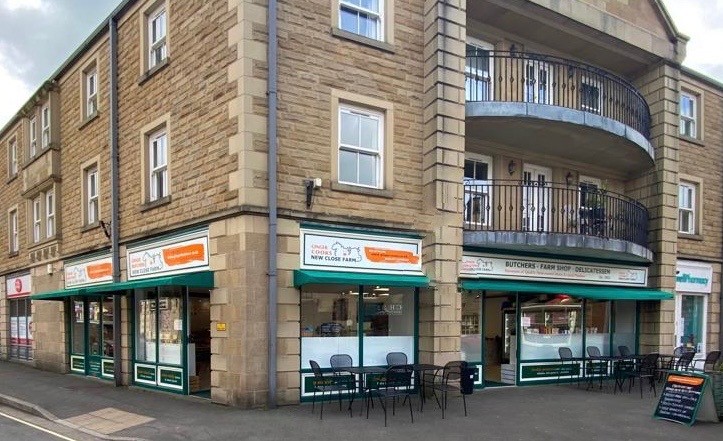 Opening times
Monday
Tuesday
Wednesday
Thursday
Friday
Saturday
Sunday
9am - 5pm
9am - 5pm
9am - 5pm
9am - 5pm
9am - 5pm
8am - 4pm
10am - 2pm
Shop address: Granby Croft, Granby Road, Bakewell, Derbyshire DE45 1ES
---
Butchers Counter
Our Butchers Counter is where you can buy our high quality, farmed meat including lamb, pork, beef and poultry as well as:
our award-winning bacon, which is dry cured at the farm and has no water added, offering exceptional flavour and good texture; and
our sausages which are all hand-made using natural skins to family recipes;
our famous pork pies which have won many awards (you'll know why when you taste one);
our pastries and other products, made in our bakery at the farm using only the highest quality meat & ingredients; and
locally sourced game;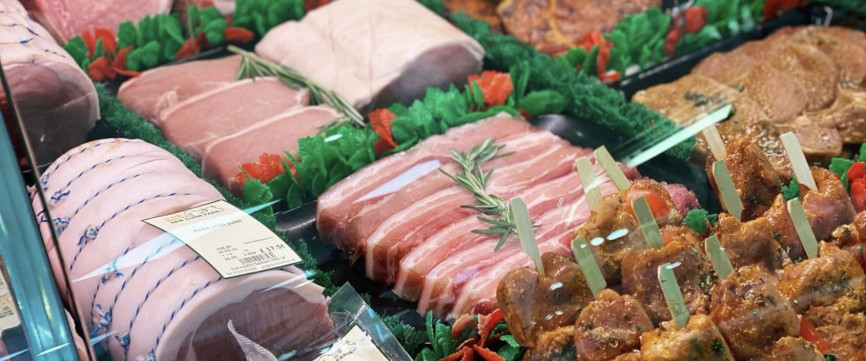 ---
Farm Shop
The same high quality employed at our farm is transferred to our farm shops through the service we provide our customers, who return time and time again. We offer a wide range of locally sourced produce including:
fresh and frozen fish;
cheeses;
desserts;
selection of fresh fruit;
sauces, stocks, gravy and rubs to complement your Ginger Butchers meats;
Laura's Dairy Yogurt; and
Two Farmers' crisps;
As well as a larger choice of our own home-cook 'ready meals' and pies.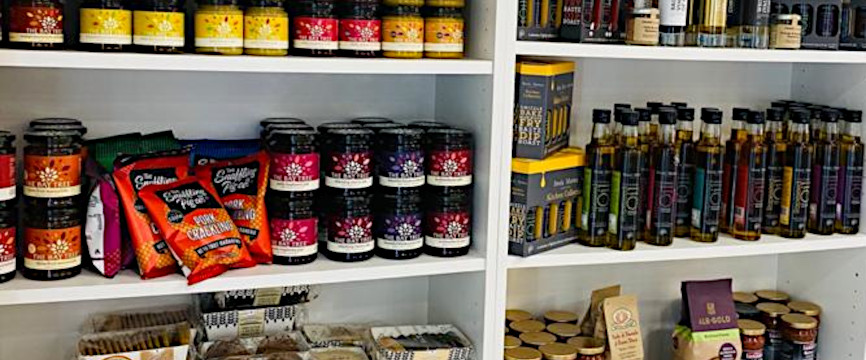 ---
Deli Counter
Our Deli Counter stocks a wide selection of:
our own finest cooked meats;
continental meats such as prosciutto, salamis;
local & English cheeses;
a variety of marinated olives;
grilled artichokes, roast peppers, balsamic onions & stuffed peppers;
homemade salads & mini quiches;
selection of cakes plus
our own pork pies & savoury pies.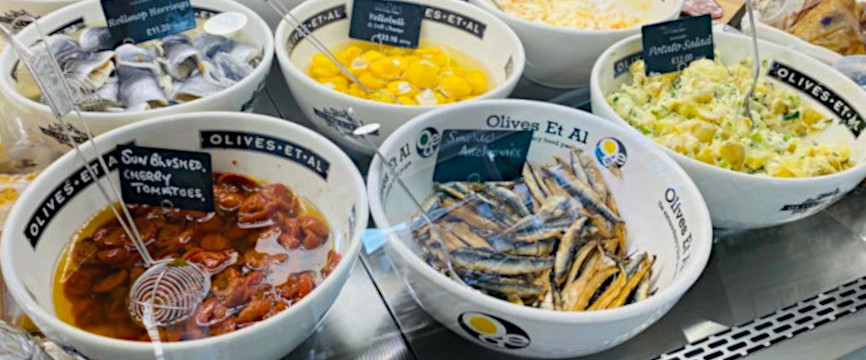 ---
Takeaway
Our takeaway service offers freshly ground coffee and teas and hot or cold sandwiches and hand-made desserts and cakes.
The Ginger Butchers look forward to offering you a warm welcome and excellent service, providing shoppers in Bakewell with a dash of Ginger!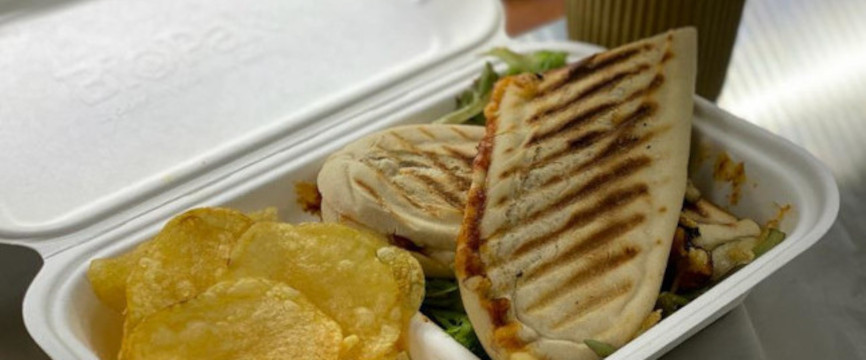 ---