Denby Pottery Village
– Farm Shop, Deli & Café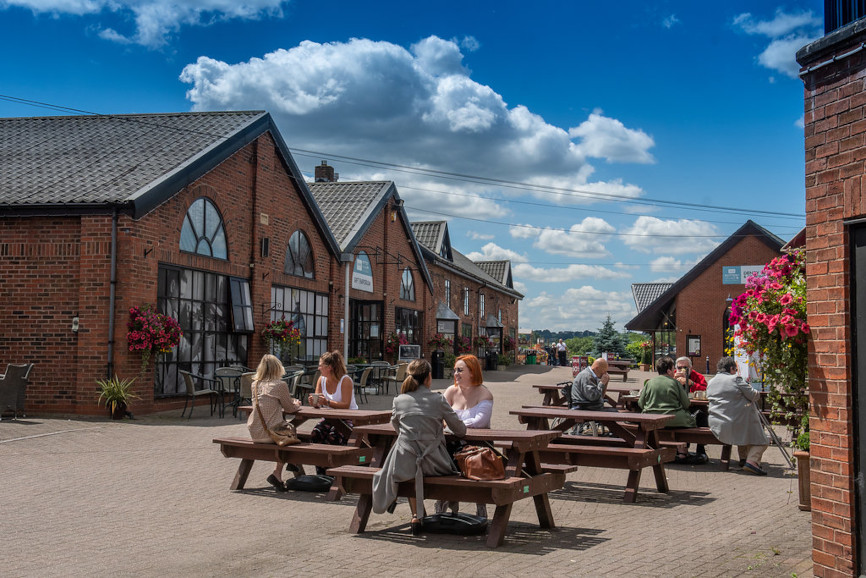 Ginger Butchers at…Denby Pottery Village NOW OPEN!
The Ginger Butchers have brought our passion for meat and home-made produce to Denby with an outlet at Denby Pottery Village which includes a Butchers Counter, Farm Shop, Deli Counter and Café.
About Denby Pottery Village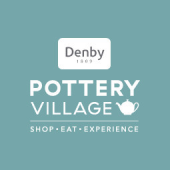 For over 200 years, Denby have been crafting ceramics by hand in Derbyshire, using generations of time-honoured skills and techniques, and locally sourced clay. Denby Pottery Village is located at the home of the working Denby Pottery, just a few miles from Matlock and Chatsworth, on the edge of the Peak District and has a great selection of shops and a wealth of family-friendly activities to enjoy.
The Denby Factory Shop and Gift Shop are home to the largest selection of Denby stoneware in the world, available in the very latest designs and in best quality and seconds, along with a large specialist cookware collection, glassware, home accessories, gifts and much more.
Discover Laithwaites award winning fine wines, champagne and craft beers and visit The Garden Stall for seasonal plants, specialist advice and a bespoke plant sourcing service.
Bourne's Kitchen & Loft is a bistro & coffee shop. Named after Denby's founder, Joseph Bourne, it serves freshly made, hearty Derbyshire dishes, fresh barista coffees and homemade cakes.
There are many regular family friendly and seasonal activities available throughout the year – click here for more information.
Butchers Counter
Our Butchers Counter at Denby Pottery Village is where you can buy the same high quality meat as you do at our shop in Bakewell or online, including lamb, pork, beef and poultry as well as:
our award-winning bacon, which is dry cured at the farm and has no water added, offering exceptional flavour and good texture; and
our sausages which are all hand-made using natural skins to family recipes;
our famous pork pies which have won many awards (you'll know why when you taste one); plus
our pastries and other products, made in our bakery at the farm using only the highest quality meat & ingredients.
Farm Shop
The same high quality employed at our farm is transferred to our farm shops through the service we provide our customers, who return time and time again. We offer a wide range of locally sourced produce including:
traditional loaves, bloomers & topped flatbreads;
jams, marmalades & curds;
chutney, relish & pickles;
sweet biscuits, cakes & sweet treats;
savoury crackers, breadsticks & traditional oatcakes;
cold press oils;
sauces, stocks & rubs to complement Ginger Butcher meats; plus
our own frozen savoury pies to bake at home & our homemade ready meals.
Deli Counter
New to the Ginger Butchers is our Deli Counter where you can buy a selection of:
our own finest cooked meats;
continental meats such as prosciutto, salamis;
local & English cheeses;
a variety of marinated olives;
grilled artichokes, roast peppers, balsamic onions & stuffed peppers;
homemade salads & mini quiches;
selection of cakes plus
our own pork pies & savoury pies.
Café
Another new addition is a café which we're particularly excited about and will complement the existing on-site bistro and coffee shop. The menu includes:
our own bacon and/or sausage rolls;
teacakes;
porridge pots;
filled Derbyshire oatcakes;
Eggs Benedict, Eggs Florentine, Eggs Royale & Eggs Benjamin;
freshly made sandwiches & paninis;
plated salads incorporating the Ginger Butchers coleslaw;
sharing platters;
toasted bloomers; and
soup
The Ginger Butchers look forward to offering you a warm welcome and excellent service at Denby Pottery Village, joining 'Village' life & providing customers of Denby Pottery Village with a dash of Ginger!
To find out more about the Ginger Butchers at Denby Pottery Village click here.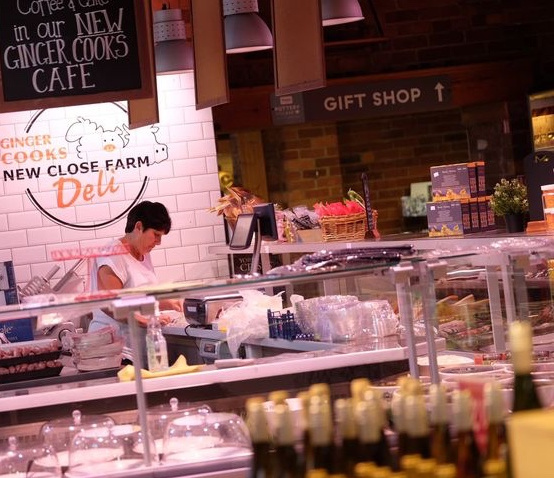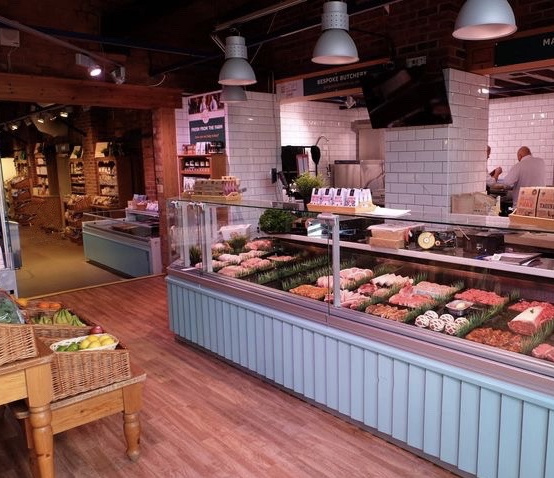 ---
New to Ginger Butchers and need to set-up an account? Click the button below and register to shop online. Already a customer? Simply login to your account and reserve a delivery slot, Denby Pottery Village is now available as a collection location within the Click & Collect Menu – just choose your slot as normal. See You Soon!